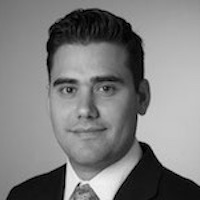 Nicholas J. Bontrager
Of Counsel
Nicholas J. Bontrager was admitted to the State Bar of California in 2007 after receiving his Bachelor's degree in Law and Society with a Minor in Global Peace and Security from the University of California at Santa Barbara in 2004 as well as his Juris Doctor degree in 2007 from the University of La Verne College of Law. He is admitted to practice in the Ninth Circuit Court of Appeals, as well as all District Courts of California, Colorado, Northern Florida, Western Wisconsin, and Northern and Southern Districts of Illinois. He has elected to concentrate his practice in consumer protection throughout his extensive career.
Previous to his current tenure, Nicholas's vast experience consists of four years as the department head of a major national consumer law firm where he led the firm's nationwide practice, followed by almost three years of managing the consumer finance department of another renowned consumer law firm. He has been successful in over 5,000 claims to date, where he has been lead counsel in class action lawsuits against national corporations such as the Los Angeles Clippers and T-Mobile. In 2009, he was named the second "Most Active" FDCPA attorney in the United States by Webrecon, LLC, representing well over 300 consumers in federal courts alone. Currently, he has also been recognized for two straight years (2016 & 2017) by Thomson Reuters as a Southern California Rising Star, in the area of Consumer Law. This honor is a recognition bestowed upon only the top 2.5% of Southern California attorneys who are under the age of 40.
Jurisdictions Admitted to Practice California, 2007
Colorado, 2008
Florida, 2008
Illinois, 2008
Wisconsin, 2015

Professional & Bar Association Memberships
National Association of Consumer Advocates (NACA)
Representative Cases
David Weisberg v. Horizon Solar Power, Inc., Case No. 5:15-cv-00361-VAP-KK
Daniel Greenbaum v. Capstone Coatings and Windows, Inc., Case No. 2:15-cv-02744-JFW-PJW
David Weisberg v. Titan Solar, Inc. Case No. 2:15-cv-03988-SVW-JPR
Todd Friedman v. Med Direct Capital, LLC, Case No. 2:15-cv-04569-DDP-GJS
John Kristensen v. LCF Group, LLC, Case No. 2:15-cv-04574-CBM-PJW
Donald Denham v. Ocwen Loan Servicing, LLC, Case No. 2:15-cv-05273-DMG-PLA
Robin Smith v. Receivable Performance Management, LLC, Case No. 2:15-cv-01840-KJM-EFB
Todd Dyson v. West Asset Management, Inc.,Case No. 2:15-cv-02281-MCE-KJN
Mark Ankcorn v. Kohls Corporation, Case No. 1:15-cv-01303
Jordan Duncan v. Hunter Warfield, Inc., Case No. 2:15-cv-09725
Allen Carter v. Molina Healthcare of California, Case No. 2:16-cv-1399-FMO-JPR.
Benjamin A. Brin v. Frank's Classic Cars, LLC, Case No. 2:16-cv-01775-DMG-AFM
Frank Kubwimana v. Amyfin LLC, Case No. 1:16-cv-03395.
Kelly Kyle v. Penn Credit Corporation, Case No. 2:16-cv-02675-CAS-AGR.
Conferences
In February of 2013, Nicholas was a guest speaker at the California Association of Collectors (CAC), District 5, Annual Meeting where he conducted a presentation and question and answer session regarding consumer rights and litigation pertaining to various consumer protection statutes including: Fair Debt Collection Practices Act, Rosenthal Fair Debt Collection Practices Act, Telephone Consumer Protection Act, and California Invasion of Privacy Act.