Los Angeles Bankruptcy Lawyer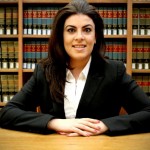 The Bereliani Law Firm offers diligent legal representation for individuals or businesses considering bankruptcy. We understand that the decision to undergo this process is not taken lightly. However, we believe bankruptcy can be a positive first step toward a new financial start. Los Angeles bankruptcy lawyer Sanaz Sarah Bereliani has guided numerous clients through this process, assisting them at every step of the way.
Our firm represents both debtors and creditors, working towards what our clients identify as their specific goals and needs. If you are facing such issues as foreclosure, wage garnishment, or creditor harassment, the Bereliani Law Firm is ready to help. We offer free consultations in which we will discuss your bankruptcy and non-bankruptcy options thoroughly to ensure you are capable to make an informed decision of how to proceed. In many situations, we help our clients explore alternatives to bankruptcy, such as debt settlements, if in the long term it would be a wiser choice. If you are considering reorganizing your finances, you should take the time to seek legal advice from a knowledgeable bankruptcy attorney serving Los Angeles and do something today that your future self will thank you for.
Reorganizing Your Finances Under Chapter 7 or Chapter 13
Bankruptcy is the process in which individuals, as well as companies, can eliminate or pay down certain debts under the protection of a federal court designed for these proceedings. Under the Bankruptcy Code, there are different types of relief that may be sought, with the two most common forms being Chapter 7 and Chapter 13.
Chapter 7 is known as liquidation bankruptcy, or as we call it the "fresh start" choice, in which most debts are discharged without the requirement of a repayment plan. In some cases, if there are assets that cannot be protected, the trustee appointed to your case may choose to sell, or liquidate, the asset to use the funds to repay a portion of your debt. It is important that you consult with a knowledgeable and experienced Los Angeles bankruptcy attorney to determine prior to the filing what assets may be protected and which may be subject to liquidation should you file bankruptcy so as to prevent any surprises.
Chapter 7 is probably the most desired type of bankruptcy to be filed by most because it allows you to eliminate unsecured debts – which are any debts that are not secured by collateral or real property such as credit card bills, medical claims, or personal loans. In a Chapter 7 you eliminate these debts without the requirement of a repayment plan since you are stating that after the payment of your necessary living expenses you have no disposable income left to repay any creditors (which is determined when your bankruptcy attorney calculates the Means Test for you). During this process, if the trustee determines that any of your assets are not exempted (protected), the trustee may sell these non-exempt assets in order to pay creditors. However, some assets are exempt from liquidation, including clothing, jewelry, retirement plans, insurance policies, or income derived from workers' compensation and certain personal injury claims.
Since Chapter 7 releases debtors from their obligations, the courts in California use a "means test" to determine if an individual qualifies for it. This test follows a specific formula to determine whether the debtor(s) average gross income allows any disposable income to provide for the repayment of any portion of the debtor's creditors. To qualify, your average gross income must be less than the necessary living expenses you have.
Chapter 13 is known as reorganization bankruptcy that allows you to propose a repayment plan in which you may keep certain property so long as you stay current on your obligations to them through a repayment plan. These repayment plans span a period of 3 to 5 years and allow you an autostay protection from your creditors, allowing you to become current on your obligations without the worry of creditor action. This is a viable option for those who have the financial resources to follow a consolidated payment plan after falling behind on mortgages, car payments, or other priority debts. Specifically, it is best option for stopping foreclosures, car repossessions and tax levies. Furthermore, Chapter 13 can provide the vehicle for removing second and third mortgages through the bankruptcy process, should you qualify.
In either type of bankruptcy, some debts remain non-dischargeable debts. These often include domestic support obligations, student loans and certain taxes, and judgments where it has been determined that the injury you may have caused was intentional (DUI) or through fraud (embezzlement). Deciding what option is best for your future can be difficult, and consulting a bankruptcy lawyer in Los Angeles can help you protect your interests.
The Debt Settlement Process
During your free consultation we will review your financial situation and legal obligations to determine whether bankruptcy or a non-bankruptcy route is best for you. If filing bankruptcy is not the right option for you, an alternative path is debt settlement. This process involves negotiating with creditors to release your obligation to them by paying only a percentage of the total balance, so that you may avoid the process of bankruptcy. In some cases, though not often, this may be a sensible choice. Typically this option is beneficial for an individual with access to liquid funds that can be used to settle debts in lump sums, as lump sum settlements provide you with the best savings. When considering this option, however, it is important to realize that whenever you settle a debt, you will be taxed on the portion you save (debt forgiven is seen as income and you will receive a 1099 tax). In some cases, when you settle a debt, it is still more beneficial for you to pay the settlement and the tax rather than filing for bankruptcy if the bankruptcy would require you to pay a higher percentage to creditors. These options can be discussed at length during your consultation.
Seek Legal Guidance When Considering Bankruptcy in the Los Angeles Area
The Bereliani Law Firm can help you take your first step toward a new financial beginning by exploring what type of strategy may be a good fit for your circumstances. Bankruptcy attorney Sanaz Sarah Bereliani is committed to providing Los Angeles residents with dedicated legal representation, as well as taking the time to make sure they are at ease during the process and understand the rights as well as their obligations. We serve clients in communities throughout Southern California, and specifically the Greater Los Angeles area, including Culver City, Encino, Studio City, and Woodland Hills. We also represent individuals throughout Orange County, as well as in Riverside, Santa Barbara, and Lancaster. You can contact us online or call us at (818) 920-8352 to schedule a free consultation with a Los Angeles bankruptcy lawyer.